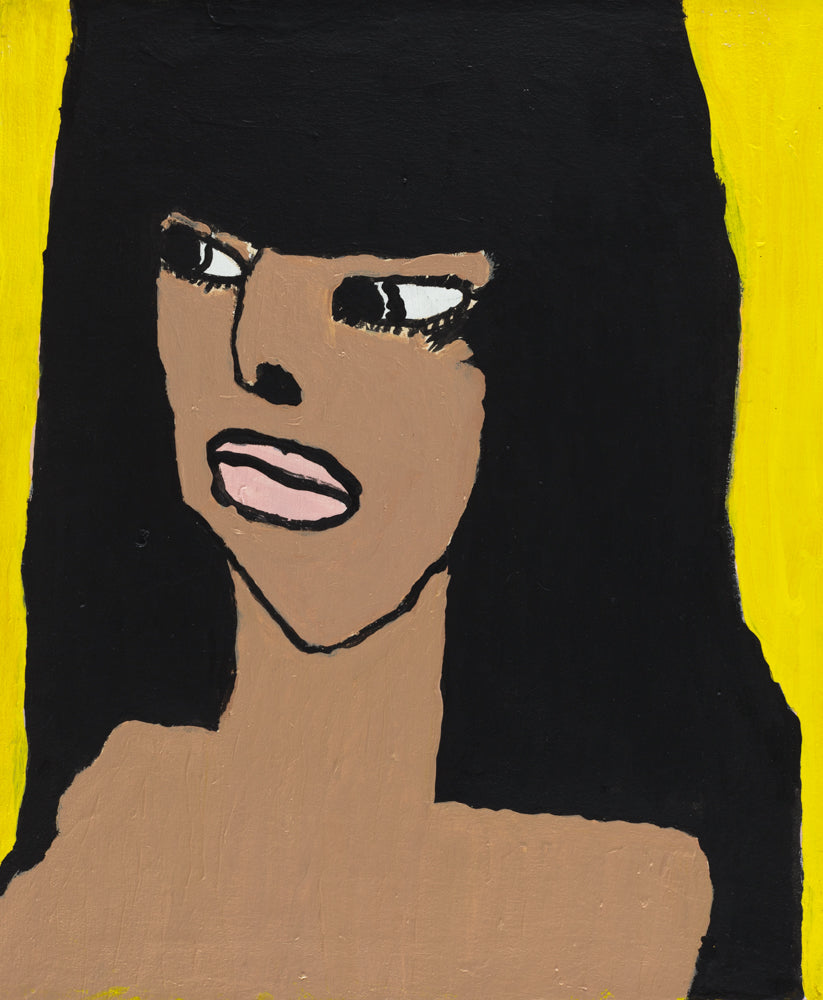 Thomas Pringle // Untitled (Yellow Background), 2019
Thomas Pringle
b. 1941, d. 2021∙ CE artist from 2006 - 2021
Thomas Pringle said of his portraiture, "What I see is what I draw," drawing portraits of people he sees in magazines or commercials, mainly of "pretty women". Whether painting or drawing, Pringle's art practice is marked by an honest and true line. The erasures of its early attempts are in plain sight. Pringle will leave the three tries at an eye's shape stacked above and below the best one.
Recchiuti Confections chose a quartet of his colorful canine portraits to adorn their 4th series of artisanal chocolates in 2010.
Pringle passed in December 2021. Learn more about Pringle and read remembrances from CE staff on Creativity Explores blog.
Acrylic on Stretched Canvas, 24 x 20 inches