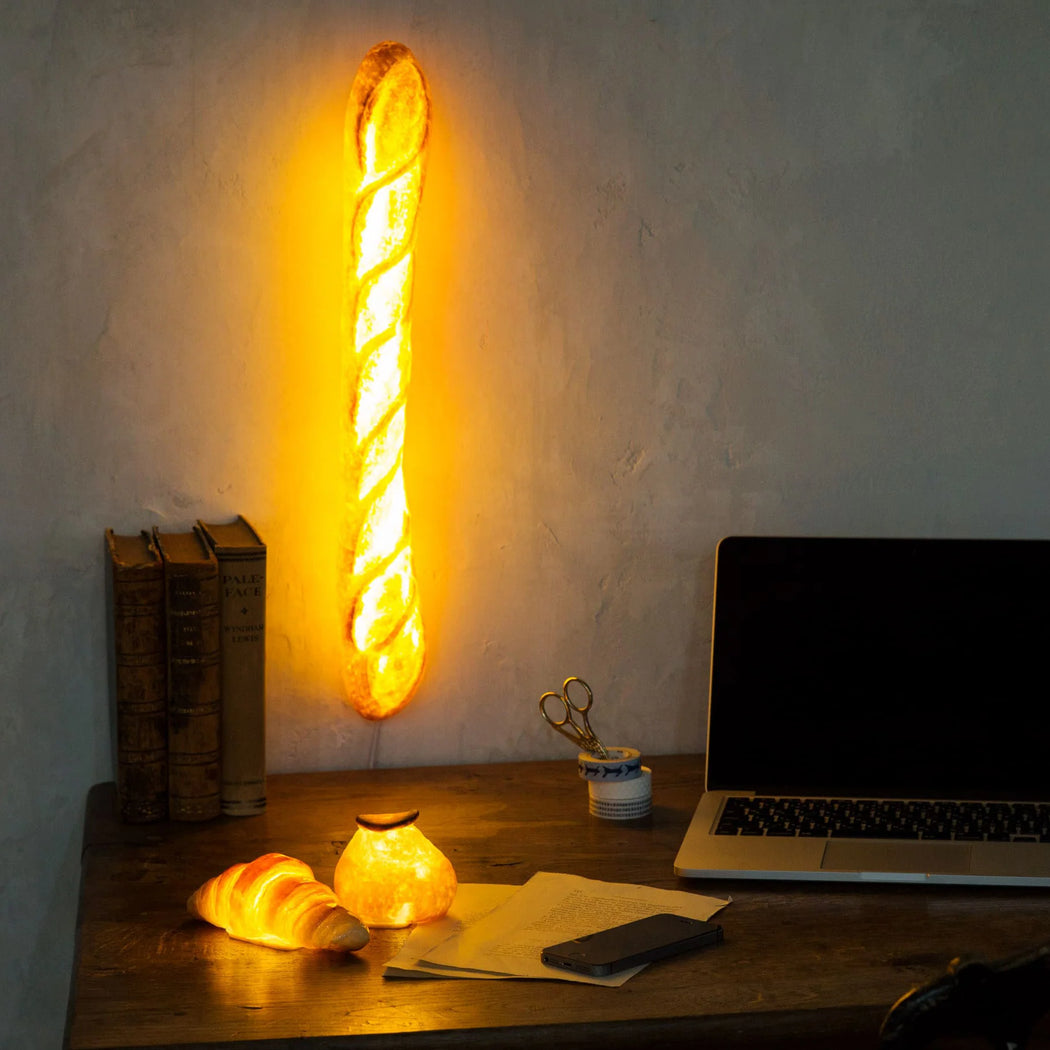 Yukiko Morita // Bread Lamp
Bread contains within it the beauty of a moment. It is something which never fails to warm the hearts of those who hold it in their hands. These irresistible qualities are what led to the establishment of the Yukiko Morita creative label, one which pays tribute to bread through craft and art.
A graduate from the printmaking department at Kyoto City University of Arts, Morita's love of bread grew out of her experience working at a bakery as a student. The idea for what eventually became Pampshade came to her over the course of her daily encounters with bread. She continued to refine her work even after graduation and began presenting her products at craft markets. In 2016 she opened a workshop in her hometown of Kobe and turned Pampshade into an official brand. Her work is currently distributed across Japan as well as approximately 15 countries throughout North America, Europe, China, and Hong Kong.