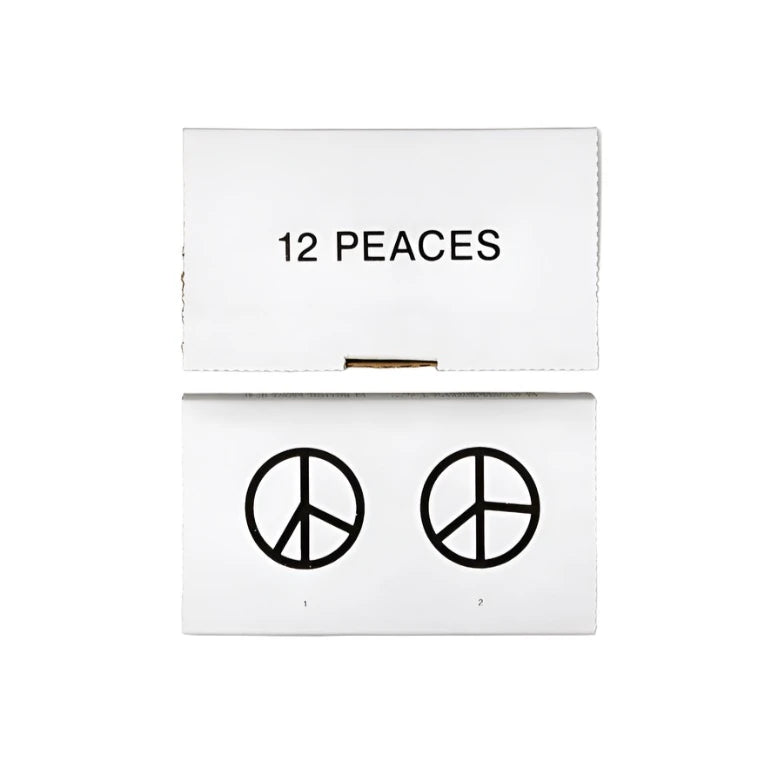 Zak Jensen // 12 Peaces
A dozen imperfect peace symbols—or twelve perfectly different peaces?
An artist's multiple created by American designer Zak Jensen, 12 PEACES consists of a 12-page booklet, twelve stickers, one large button, one small button, and an iron-on patch. All items come housed in a screenprinted box.
Published by Draw Down and Zak Jensen
First edition, 2016
Produced in a limited edition of 500 copies.
Cardboard box containing: 12 PEACES (booklet), 12 pages, black and white, 2.75 × 4.25 inches. With: one 1-inch b&w button; one 2-inch b&w button; one 2.5 inch b&w patch; and two b&w sticker sheets, 2.75 × 4.25 inches.