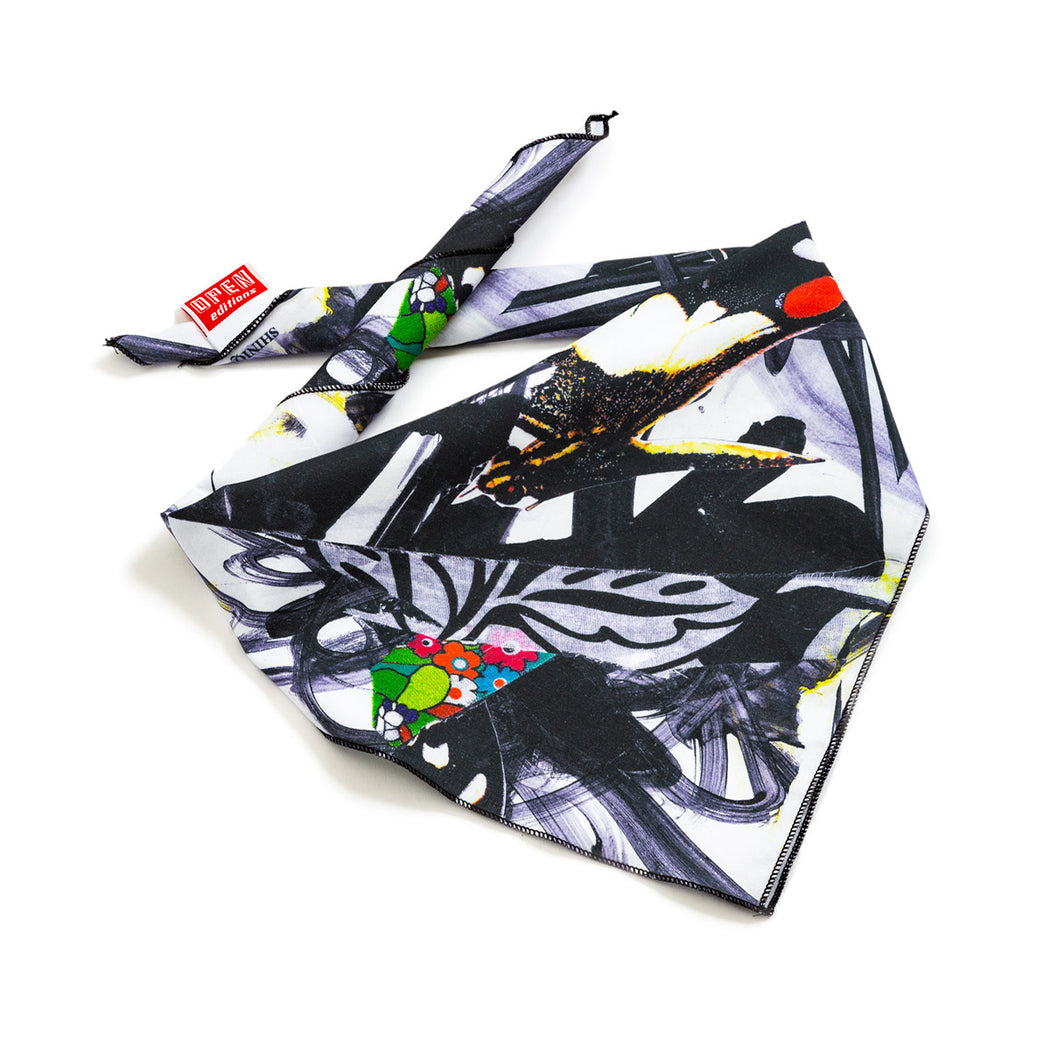 Shinique Smith: Mending Mirrors Bandana
Shinique Smith is a Los Angeles based painter and sculptor known for her monumental creations of fabric, calligraphy and collage that are inspired by the vast nature of 'things' that we consume and discard, which resonate on a personal and social scale. She has presented over 20 solo exhibitions at institutions such as; Baltimore Museum of Art, California African American Museum, Frist Center, MOCA Jacksonville, Los Angeles County Museum of Art and Studio Museum in Harlem. Her exuberant works are featured in many prestigious collections including; Brooklyn Museum of Art, Denver Art Museum, Minneapolis Art Institute, Museum of Fine Arts, Boston, Rubell Family Museum, the UBS Art Collection and Whitney Museum. Smith has received awards from Joan Mitchell Foundation Tiffany Foundation and Anonymous Was a Woman among others. Smith earned her BFA and MFA from Maryland Institute College of Art where she was also awarded the Alumni Medal of Honor.
The Mending Mirrors bandana is 23" x 23" and 100% cotton printed and sewn in San Francisco. 
See Shinique Smith's Mending Mirrors face masks here...